Back to the News Page
The Top 5 Essential Features for Lease Accounting Software in 2022
It's been three years since the introduction of IFRS 16 and ASC 842 around the world, and with it, a number of first-generation lease accounting software providers promising compliance.  MyTreasur-e's newly released Lease Management and Lease Accounting software is shaking up the lease accounting industry with a simple, easy-to-use solution that covers all facets lease lifecycle.
We have identified the top 5 features that every lease accounting system needs in order to be considered a first-class SaaS solution in 2002.
1. Historical Changes and True-up Entries

By their very nature, leases are fluid instruments that often change much more frequently than other financial instruments.  However, these changes are sometimes backdated or simply not known when they occur, and as a result, these changes will occasionally need to be recorded in a period that is already closed.  Systems must be able to accommodate these changes, and subsequently calculate the correcting true-up entries for any incorrect accounting that has already been posted.
2. Flexibility in Accounting Entries Generation

The one thing a system provider should not be telling you is "this is how it should be done." What has become clear with the introduction of IFRS 16 is that compliance can be achieved in multiple ways and very few companies are reporting the exact same way as another.
Some companies want to separately report their make good obligations from their ROU Assets while others will not.  Some companies only want to recognise interest expense only when rental payments occur while others will account for it on an accrual basis.  Systems today need to be able to cater for these differences to keep their clients happy.
3. Customised Approval Workflows

As with any financial system these days, data integrity is key.  In-system approval workflows allow clients to minimise errors, especially for larger portfolios.  Approval workflows have been a staple of treasury management systems for years, so it is only natural they would apply to other financial systems that generate accounting entries.  At minimum, a lease accounting system should allow clients to apply an approval workflow process to protect their portfolio data.  However, a good lease accounting system will allow users to customise this process to allow multiple approver steps, automated notifications, and data locking mechanisms.  Furthermore, approval workflows should not be limited to portfolio data, but also be available for system and static data changes as well.
4. Independent Calculations for Make Good Obligations

Depending in which part of the world you live, make good obligations may or may not be a common clause on your property leases. They differ to a return or cancellation fee in that they are not a pre-set amount but merely an estimate from the lessee, generally added to the right-of-use asset but not the lease liability. For some clients this will represent a significant port of their portfolio.
Differences in accounting treatment aside, systems should make allowances in how make good obligations are calculated and applied. At minimum, lease accounting systems should have make good estimates:
Separated from rental payments
Not included in lease liabilities
Allow a separate discount rate to the IBR
Can be updated or changed throughout the life of the lease
Options on whether to include these amounts in the ROU Asset or report them separately
5. Automated and Customisable Reporting

System reporting will be one of the most important features for a financial SaaS solution, but it's also the area where most products will be found lacking. Ironically, getting data out of a system is where some users will be stuck spending most of their time. To make reporting efficient and easy to use, systems can use automation via scheduled reports. Allow users to remove their time constraints by upload emailing addresses and distribution groups, and then schedule selected reports to run on recurring frequencies.
It's possible to take this one step further whereby the most advanced providers will allow users to upload their own templates to use for reporting outputs, allowing clients to utilise pre-constructed formatting, formulas and charts to match their executive reporting requirements. Combining this feature with automated reporting allows the ultimate time saver for clients – being able to produce and deliver monthly executive reports without even logging into the system.
Other Features
Whilst the above represents the most common causes of issues with lease accounting systems, several items come in a close second. When assessing a new lease accounting system, make sure to also investigate the following options:
Lease lifecycle events for lease impairment, manual asset revaluations, change of reasonably certain estimates, and subleasing assets
API connections for ERP and Single Sign On integration
User access controls and restrictions
Single tenant vs multi-tenant environment options
Trusted security credentials with SOC2 or ISO compliance
Customer choice on data and hosting location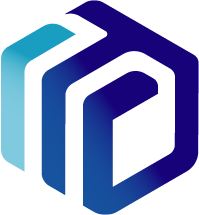 Introducing MyTreasur-e Lease Accounting Software
The good news is that a state-of-the-art system encompassing all the above features is now available. MyTreasur-e's Lease Management and Lease Accounting module represents the next generation of lease accounting solutions. Built upon the existing infrastructure of treasury management software, MyTreasur-e Leasing brings together all the benefits of specialist portfolio-management software and integrates them with the lease accounting lifecycle – providing a seamless and easy-to-use experience.
Whilst we are the only platform to offer a fully integrated treasury, cash management and lease accounting SaaS solution, each module can also be licenced on a standalone basis.
Originally starting as a treasury management system, MyTreasur-e has earnt a distinct competitive advantage over Lease Accounting with a deep understanding of client requirements and expectations for instrument lifecycle, accounting integration, advanced reporting and user controls.
However, MyTreasur-e Leasing goes one step further: user centric design. The focus of our leasing solution centres on simplicity coupled with flexibility. Using intuitive design, we combine consistent screens with an Excel-like look and feel, allowing users to pick up MyTreasur-e quickly without the need for 10+ hours of online training in order to become capable in the software.
Overall, MyTreasur-e's lease accounting software helps companies save time. Automated processes and reporting means companies can spend less time in the system to achieve compliance, and more time on other tasks.
At MyTreasur-e we had an idea that the complex world of lease accounting could be made simple. Powerfully simple. Book a demonstration to see for yourself, or visit our website to find out more.
About MyTreasur-e
MyTreasur-e is a powerful yet simple to use SaaS treasury, cash management and lease accounting software. Built on solidly reliable and trusted cloud technology, MyTreasur-e facilitates team and people collaboration. The solution's deployment across your organisation, including across multiple geographical locations, is straightforward and uncomplicated. For more information, please visit www.mytreasur-e.com